Need a gift idea?  My picture book, ANNIE'S PLAID SHIRT, is a #1 New Release on Amazon in the category of Children's Tolerance!  Please check out the pic: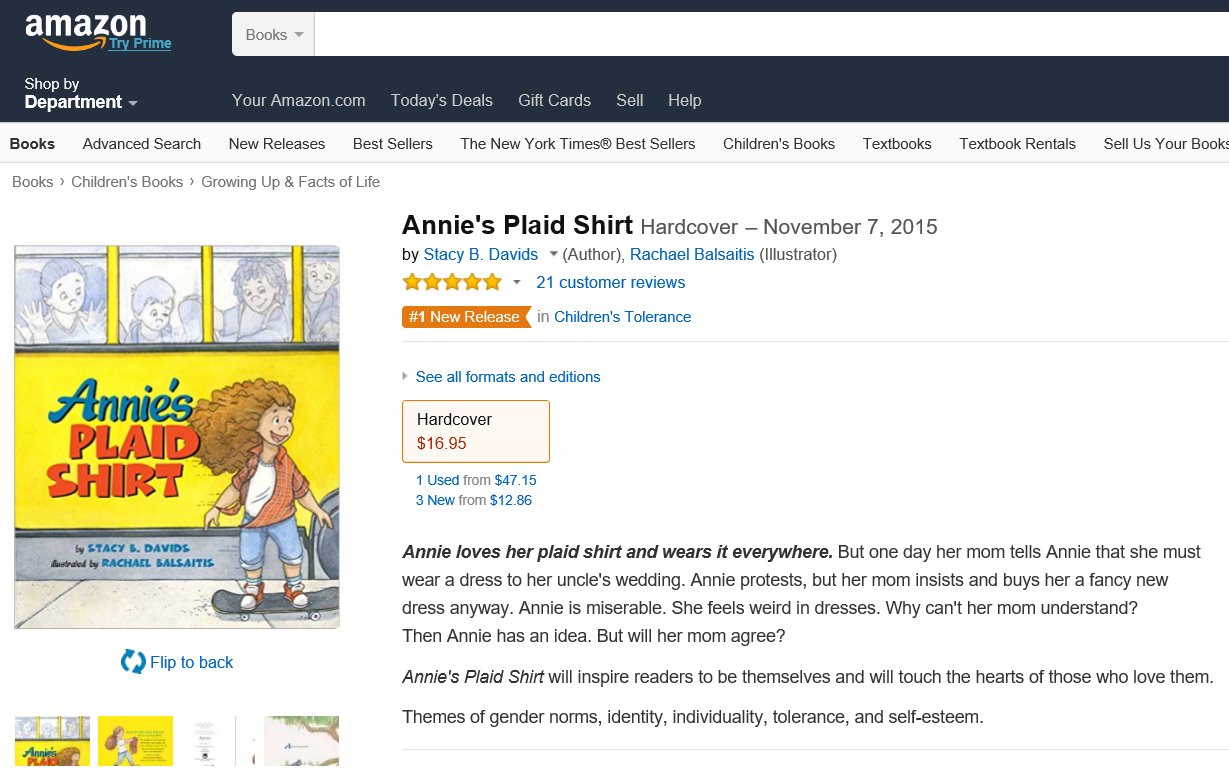 The book is available at Amazon. SIGNED and PERSONALIZED copies of ANNIE'S PLAID SHIRT can be purchased at www.upswingpress.com. ISBN#: 978-0-692-51245-6
Stacy B. Davids, Ph.D. (@stacybdavids) is an author, psychologist, and indie publisher at Upswing Press. Find out more.