Sharing my book launch and signing invitation for my picture book, ANNIE'S PLAID SHIRT!  YOU'RE INVITED!  See flyer below.  Sat., Nov. 7th, 2015 in Dania Beach, FL.  Remember to wear your favorite plaid shirt!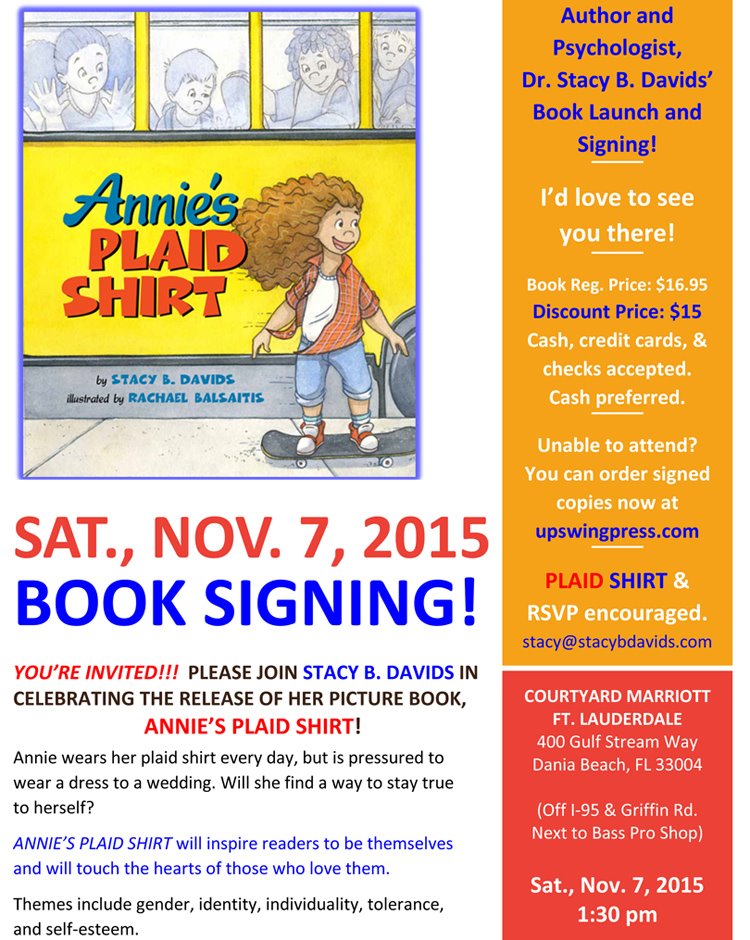 SIGNED AND PERSONALIZED copies can be purchased at www.upswingpress.com. The book is also available at Amazon. ISBN#: 978-0-692-51245-6
Stacy B. Davids, Ph.D. (@stacybdavids) is an author, psychologist, and indie publisher at Upswing Press. Find out more.