HOORAY!!! My picture book, ANNIE'S PLAID SHIRT, is now available to purchase at Upswing Press! SIGNED COPIES are also available. Check out the beautiful book cover and some sneak peek pix of the interior pages: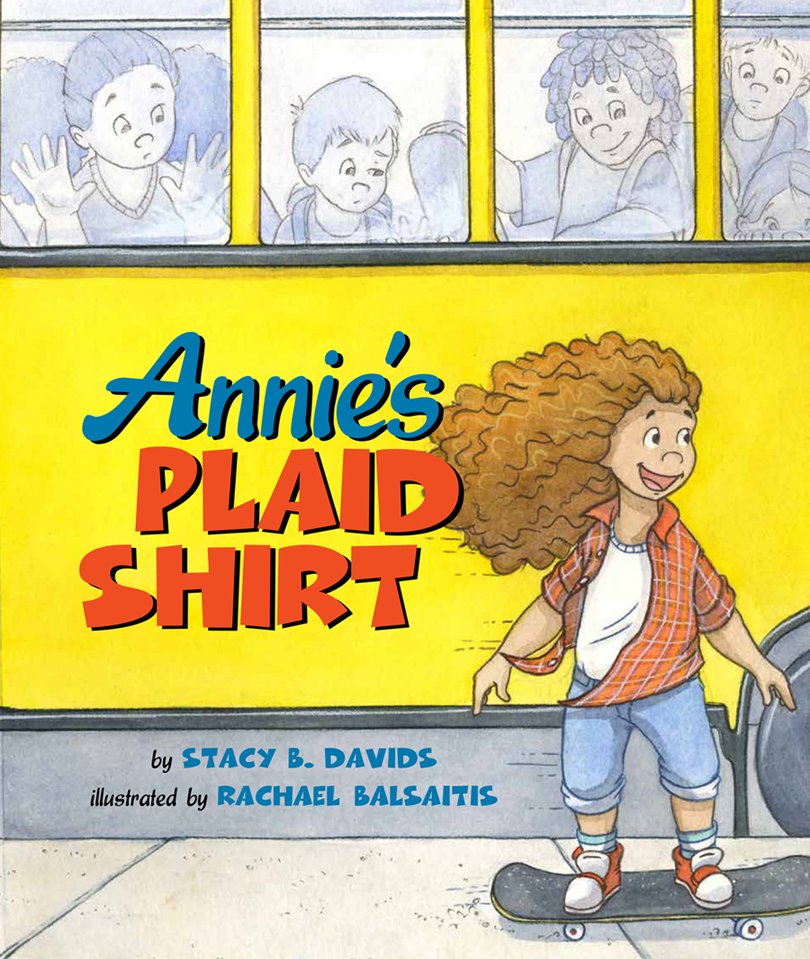 Here's the back cover and book spine: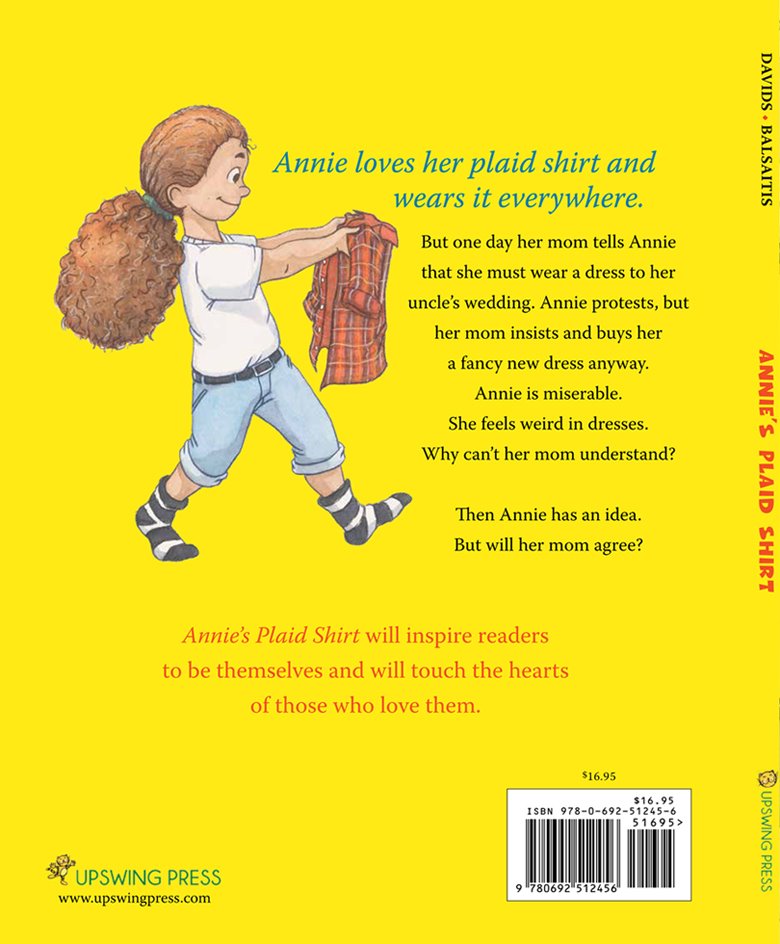 ANNIE'S PLAID SHIRT is an important and poignant picture book with themes of gender roles, identity, individuality, tolerance, and self-esteem.
Written by Stacy B. Davids and illustrated by Rachael Balsaitis.  Below are some sneak peek pix.
Notice the simple but meaningful text combined with amazing watercolor art. The first word I thought of when I saw the plaid shirt in all its glorious color was "magnificent!"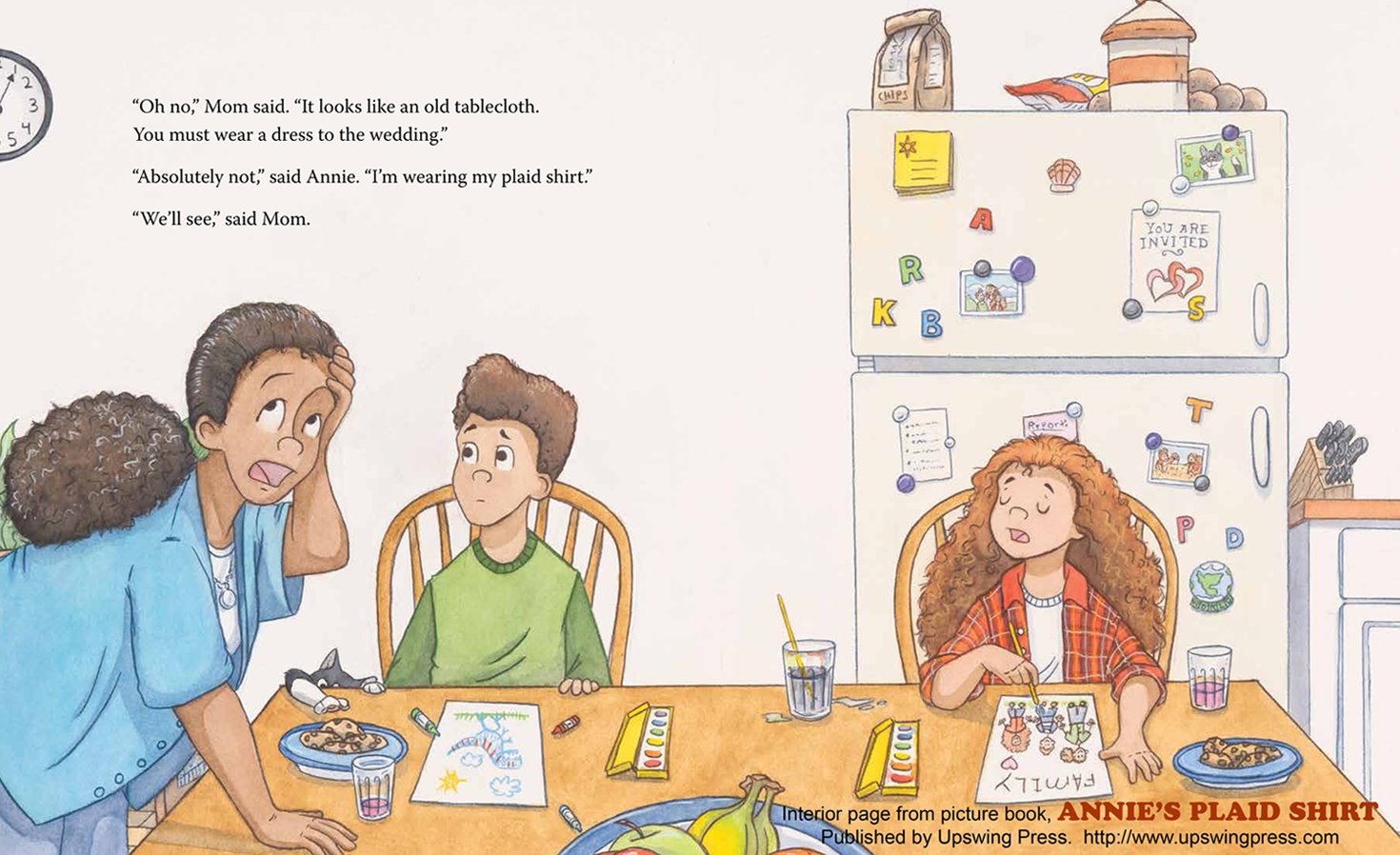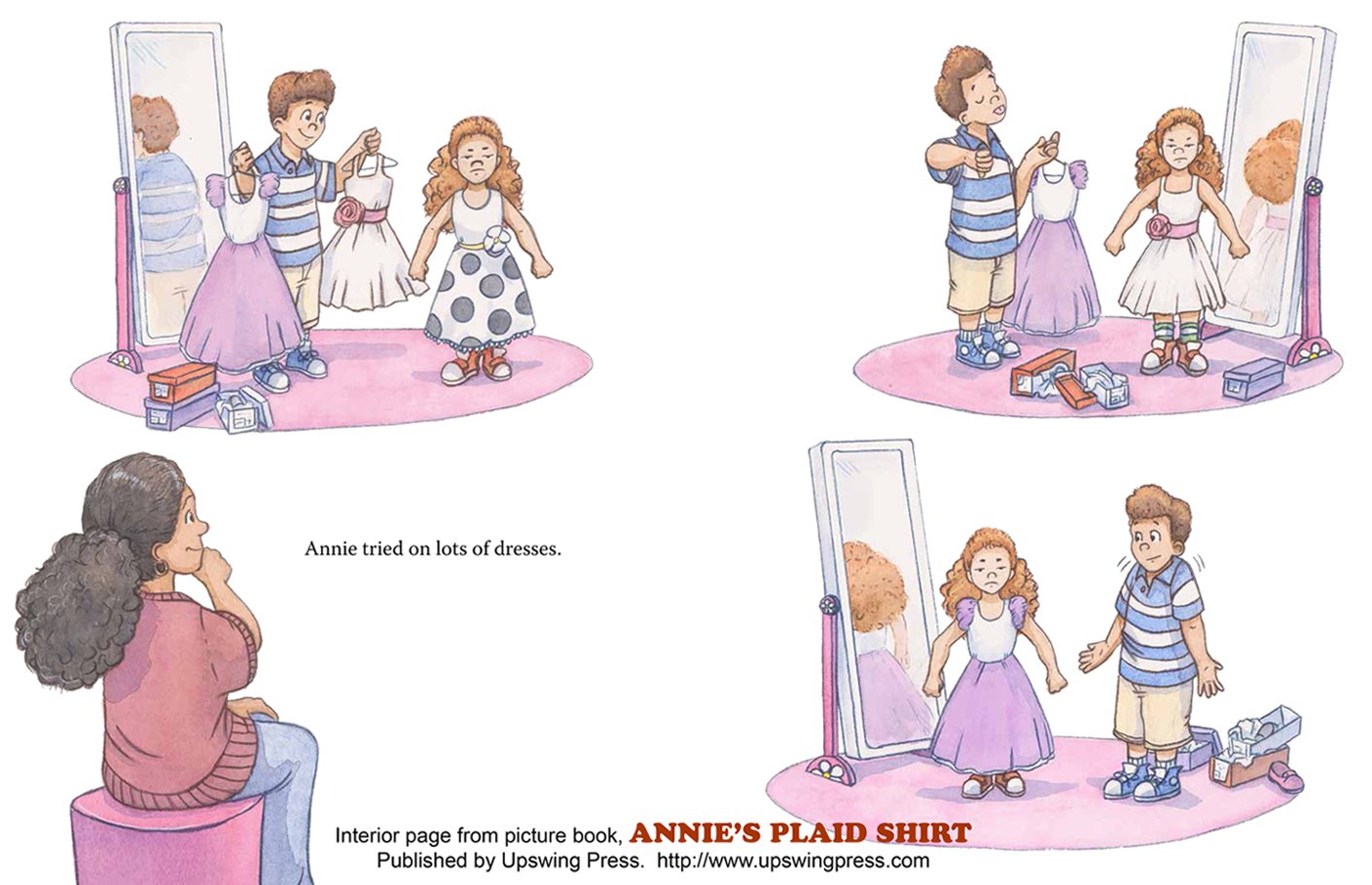 *  *  *
SIGNED AND PERSONALIZED copies of ANNIE'S PLAID SHIRT can be purchased at www.upswingpress.com. The book is also available at Amazon. ISBN#: 978-0-692-51245-6
Stacy B. Davids, Ph.D. (@stacybdavids) is an author, psychologist, and indie publisher at Upswing Press. Find out more.

Remember, you can comment below and/or subscribe to my NEWS at the top right of this page.